LAST WEEK I experienced a first: somebody blocked me on social media. As a teacher, I occasionally recommend this course of action to teenagers experiencing online bullying. My blocker, though, was no teenager (and nor, I hope, am I a bully). It was Alan Tudge, Australia's federal Minister for Education.
Given my profession, this gave me a moment to pause and reflect.
In some ways, I realised, this story started five years ago, when I was making the four-and-a-half-hour drive from Cairns to Hope Vale in Far North Queensland. I was researching my 2017 book Venom and wanted to speak with a Guugu Yimithirr elder named George Rosendale. Years before, he had miraculously survived the bite of a nguman – a taipan –before an antivenom was available.
But his story – like the book I wanted to write – was really about venom of a more metaphorical kind.
Halfway through the drive, I pulled over on a bend overlooking a vast, rocky valley. I had no phone reception, and other than the road, there was no sign of human interference that I could see. I'd seen scarcely another car since leaving Cairns. The sky was utterly cloudless. The stone and earth and jungle coalesced in an awesome vista that seemed almost to stretch away into the past itself.
What I noticed most, though, was the silence. It had a weight to it, an almost tactile pressure. Not even a bird sang. I became suddenly aware of a ringing in my ears: sharp, insistent and, I supposed, ever-present. In my life in Melbourne, it must have been smothered by the sounds of classrooms, photocopiers and traffic.
And I was exhilarated – perhaps because I sensed that with this drive, I was also journeying into an even greater silence.
WHEN I WAS taught history as a primary and secondary student, it was as though Australia sprang into being when James Cook sighted a beach in 1770. An easy date to remember with all those sevens, I had thought, supposing 'history' to be largely about the memorisation of facts. My experience went on from there to posters depicting Ned Kelly, flickery documentaries about the First Fleet played on wheeled-in televisions, Simpson and his donkey, Weary Dunlop and, eventually, a Year 10 subject called 'Convicts, Gold and Bushrangers'. In short, this was a version of history as bleached as the bones I passed on the roadside as I continued that northward journey towards Hope Vale.
Of course, teachers today are far more aware of this bleaching than were mine in the 1990s, and courses have been revised and refined several times since then to create a new national curriculum. It was the mid-2021 release of consultation draft revisions of the national curriculum that got Alan Tudge talking about history. Tudge – who later told one interviewer that Bruce Pascoe's Dark Emu should be removed from school libraries if it was being 'offered to kids as the truth' – decried what he saw as an overly negative approach to Australia's past. In a speech to parliament, he called for 'a positive, an optimistic and patriotic view of history embedded in the history curriculum' compared with what he described as 'such a negative view of our history' included in the current draft.
Numerous history teachers replied to Twitter posts in which Tudge underscored this stance. For the most part, they countered that the teaching of history is about neither optimism nor pessimism; it is about truth in all its interpretive complexity, and equipping students with the skills necessary to be intelligent and informed analysts of the past. History, they said, is about contestability.
Tudge (or whoever manages his Twitter account) promptly deleted those teachers' comments and blocked their accounts.
One of those people was my friend Steven Kolber. I phoned him up and asked what he had said, and he replied that he had simply asked how one should go about teaching Australian history more optimistically. That was enough for Mr Kolber to be blocked – in the same week when he was one of two Australians shortlisted among the top fifty teachers in the world for the Varkey Foundation's Global Teacher Prize.
Many other blocks followed, with at least one teacher saying she seemed to have been pre-emptively blocked without even contributing to the discussion.
Deciding to turn my own Twitter focus to these bizarre silencings rather than the culture war that was being reignited, I commented that blocking teachers probably wasn't the best path towards a better education system for our kids. At which point, I was blocked, too.
As a teacher, I can no longer view the federal Minister for Education's account. At the time of writing, that block hasn't been removed.
The Sydney Morning Herald inquired as to the reason teachers were being blocked and reported that 'Mr Tudge's spokesman said he assumed people were blocked because their comments were offensive'.
FIVE YEARS AGO, I met George Rosendale in Hope Vale. He told me about his snakebite, rolling up one trouser leg to show me the scar that was still visible more than half a century later. He explained how the nguman's venom paralyses people so that they lose the ability to speak and eventually to breathe. Then he told me another story, one about the far worse trauma he had suffered before his fateful encounter with the snake.
In 1942, George – then just twelve – lived with his family at Cape Bedford in Far North Queensland. That same year, the Australian Government forcibly removed the Guugu Yimithirr people, sending them hundreds of kilometres away. The government was afraid that if the Japanese invaded, the Aboriginal people could act as bush guides.
Families were torn apart, the elderly sent to Palm Island while the young continued south. They were dumped in the frost belt of the town of Woorabinda, some 1,500 kilometres from Cape Bedford, arriving starving and thirsty, with no blankets or warm clothes. Such was the shock to these people that about a third of them soon died from disease. The majority of the dead were children.
'One day in June I went to five funerals,' George told me. 'Three in the morning and two in the afternoon.'
How, I asked myself as I listened, had I not heard of this? How was it that I had only stumbled on the story by accident while researching something else entirely?
But I knew the answer to these questions. George's story was lost in the silence of my history education as a child.
Of course, others view Australia's past and present through a lens that differs from that of the Guugu Yimithirr people exiled to Woorabinda.
'All of us know,' Tudge recently insisted in an interview, 'we live in the greatest country in the world.'
IF THERE'S ONE thing that's true of kids, it's that they have a strong and innate sense of fairness. I often tell my students about that conversation with George, and always I'm met with the same looks of horror, disbelief and rage. Many will speak out, perhaps even when it isn't their turn: I can't believe that, sir. What happened to George is so shit.
As classroom teachers, we often talk about good noise and bad noise. Silence, we know, can be dangerous. A silent class is not necessarily a class that is learning.
In the closing pages of Venom, I quoted Professor Kerry Arabena, an Indigenous health researcher and descendant of the Meriam people of the Torres Strait. The real venom for Indigenous people, she says, is one that 'soaks into our skin, our hearts, our minds and lives; makes weak that which was strong and replaces certainty with vulnerability. The venom is injected into our relationships and within ourselves, between each other and with Country… This powerful venom encloses the interior spaces of the bodies of women, erases our men, denies our extensive knowledge, our cultures, our lands and restricts our intellectual creativity.'
One of the deadliest components in that venom is silence.
About the author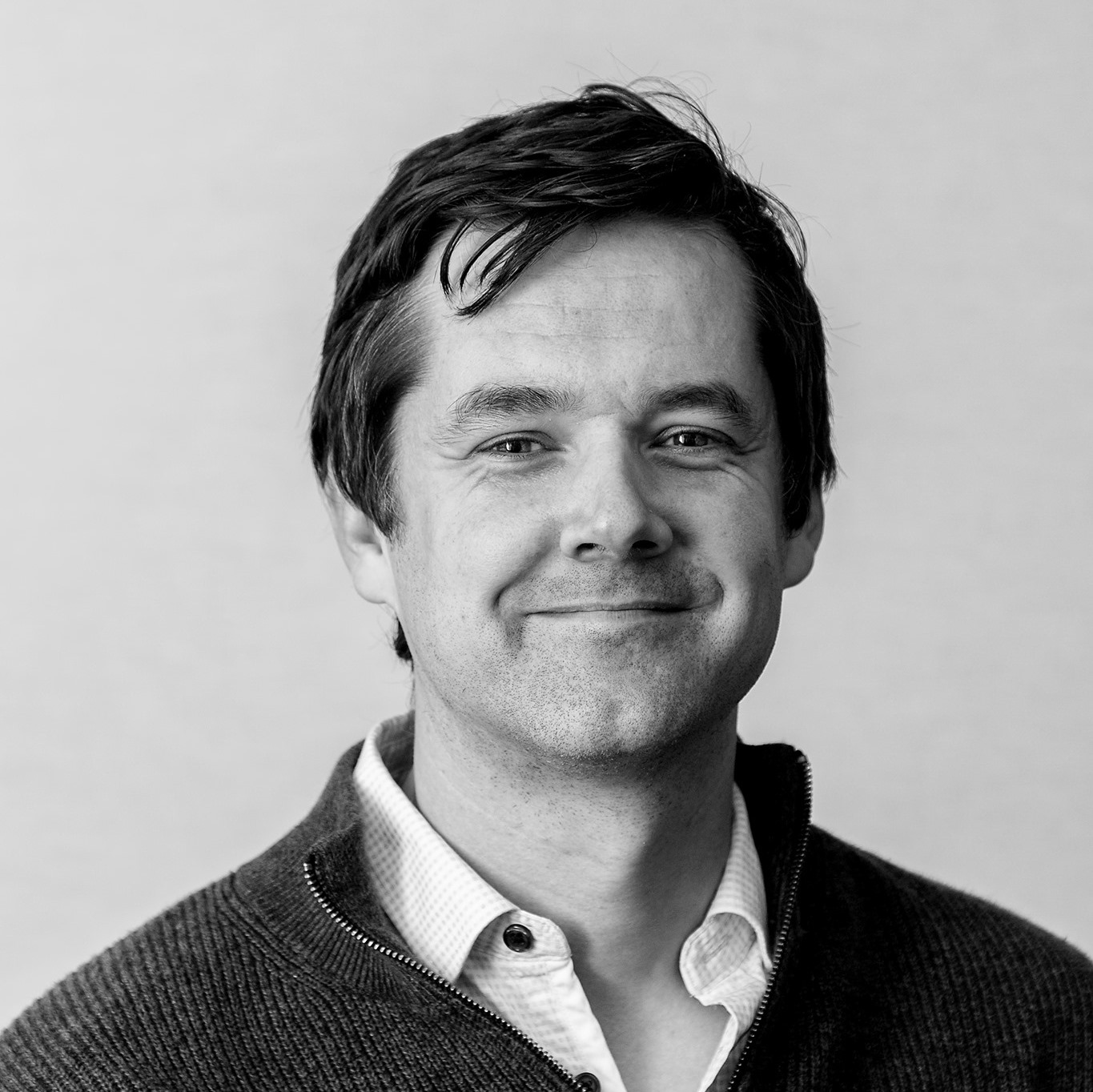 Brendan James Murray is an award-winning author and teacher. His most recent book is  The School: The Ups and Downs of One Year in...
Stay up to date with the latest, news, articles and special offers from Griffith Review.