I LOVE THE big windows of this house; on a good day they amplify the sun and allow us to bask in a different climate. In this way, we gain a few degrees of latitude, several degrees warmer than the climate of the bedroom on the other side of the house. At night when it's cold we pull the heavy curtains over, doing our best to retain the heat.
I spend nearly all day on this sunnier side of the house now, weekdays at work in the nook and weekends on the couch, trying to let the sunlight in and not let the warmth escape. This is the kind of selective entry that I need for the health of my mind in a pandemic and its accompanying disintegration. I try to contain and limit the news I receive; I plan what's next for the slow cooker, that warm womb filling our kitchen. I try to keep hold of what is good and balance what else may enter. To forgive myself, I spin this sense of struggle to make it sound desirable; I can't help having a sensitive appreciation of context.
Still, things pierce.
Some I can anticipate, like the landing of the latest climate change report from the IPCC – see! On schedule, as modelled, here are the data, chronicling our march. I don't consume this as I have done before – no scoured detail; no Twitter summaries. Let the responsibility of that fall elsewhere – I'm pretty sure The New York Times is onto it. What I can't exclude is the sentiment of my generation, who have the understanding now that life will get worse.
Some things enter, delivered as part of the news I portion for myself. A BBC World podcast describes the Afghan robotics girls – winners of awards and global fame – as 'trembling on the tarmac' of Kabul International Airport. Girls in STEM, as much a success under occupation as they were used by it.
In the face of it all, I fall back on what has worked for me in the past in times of recovery and hardship. The queer community is prepared for situations like these: we've been here before, and it's the AIDS Council of NSW and Trans Pride Australia and Queers of Joy in my inbox organising connections online. We have systems of care and support. We have mental health fluency. We are and we have mental health professionals. My therapist tells me that we are all grieving. Even if this pandemic ended tomorrow, much has been lost. And at this prompt, I start to diagnose the grief stages I can identify around me. A friend who thinks we'll meet up soon; denial. Another who suggests that if she isolates, maybe the kids can leave the house; bargaining. My own sadness as I cross off the days on a wall calendar that still holds the dates of a parallel and unlived life of literary festivals, friends and parties; depression.
Dance and bodies and touch are how people have always moved together, and these are lost for many of us for now. It is tiring to not expend that energy together. It is just as tiring for those of us unsurprised by our exhaustion with our world as it is now: its tendency to carcerality, the placing of blame on others for their own disease, the implication of grime in what the minoritised celebrate as culture. In the queer community, we've been locked out before; now we're locked down. We were prepared, perhaps, but we still feel it like the pain of pressing on a wound. The trick, it seems, is to feel it all but not mind so much.
I WORK AS a tsunami scientist, conceptualising the enormity of the world and understanding its seismic shifts. I bring my work into this small, sunlit space and the work itself leads me out of its confinement and back into a larger scale. What can't be understood must be described in the language of risk. This is how we plan for what is outside of our control. I write regularly of the possibility of one-in-10,000-year events, telescoped into average annual rates of 0.0001 events per year. The last glacial maximum was only 20,000 years ago and that was followed by sea-level rise many times the amount we fear now. Many cultures lived through that experience, integrating it into their spiritual understanding of the world, passed down from body to body. In this way, we all have a connection to continuous life on that scale and the implicit trajectory into the future, from body to body.
The transmission we are concerned with now drives our discussions of risk and challenges our connections to each other. The choices and chances available to an individual accumulate to become consequences for everyone. And so, for now, there is a severance.
Babies become toddlers we haven't held. Borders harden and multiply; I lose count of how many there are between me and people I love. I am told my UK family have Covid with a kind of resigned British nonchalance; it feels like they've given up over there. They seem inured to mass death. Maybe in time we will be too. Neither us nor the virus are going anywhere.
Days are eaten from my calendar by the pen I cross them off with. There are fewer events left to grieve and I mark in new plans: an online interview here, a community event there. I find myself in correspondence with a new penpal who writes tender and interesting stories. I grow slowly towards acceptance like our plants reach slowly towards the windows. I move outside to the garden and plant spring seeds in small pots. I take my shirt off and it is warm enough for my skin to enjoy the sensation. Small butterflies and bees nose into the flowers on the broad beans.
The sun has returned. It shines into this room. I am grateful for the windows that give us warmth.
About the author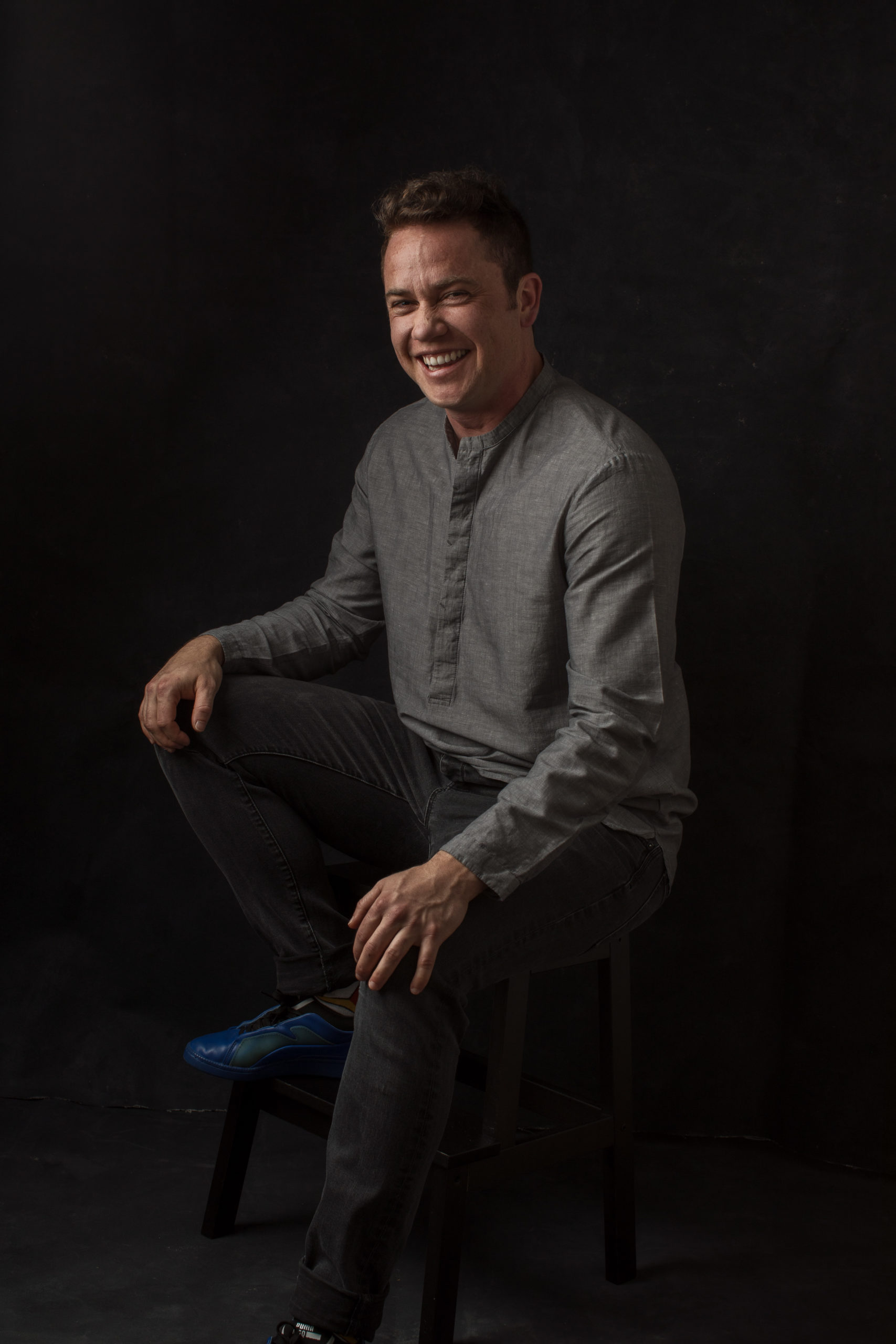 Kaya Wilson is a writer and tsunami scientist based in Canberra. He is the author of As Beautiful As Any Other (Picador, 2021).
Stay up to date with the latest, news, articles and special offers from Griffith Review.